Posted on
March 16th, 2013
by Christopher Guerin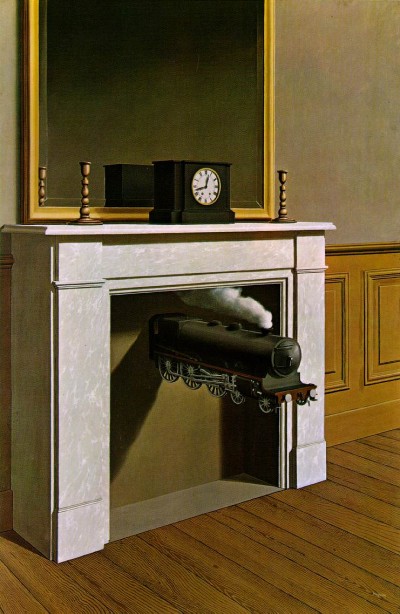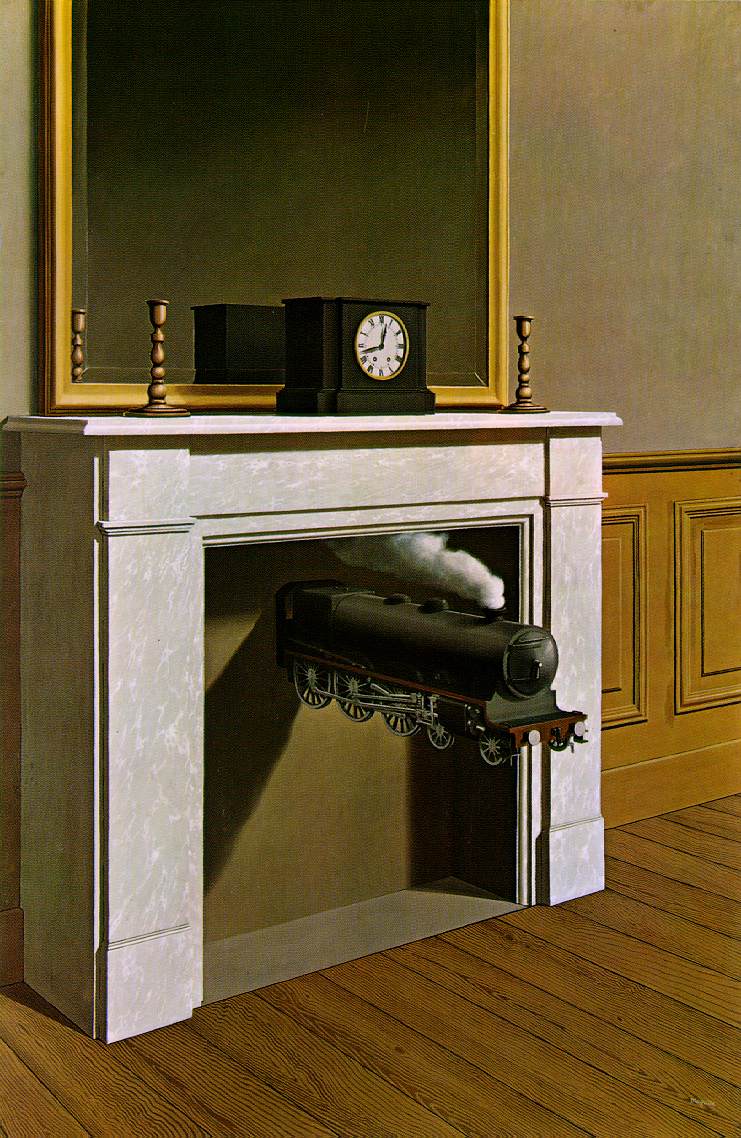 #54
It is seventeen minutes to one.
The candlesticks are all empty
As they've been for all eternity,
Because of a window and a sun.
The mirror reflects the back of things
We see first hand. There is no second.
The train appears as though beckoned,
Flies on smoke and shadow wings.
No fire has ever burned in the fireplace,
No sign of ash, no sooty smudges.
Only the mind fixing this room budges,
Urging us deeper into interior space.
Look away, it's twelve forty-four.
The minute lost is yours no more.
Note: This is one of more than 100 poems after paintings or images, which can be viewed at the blog, Zealotry of Guerin.
Christopher Guerin is the author of two books each of poetry and short fiction, a novel, and more than a dozen children's books. If he hadn't spent 26 years as an arts administrator, including 20 years as President of the Fort Wayne Philharmonic, perhaps he'd have worked a little harder getting them published. His consolation resides in his fiction and poems having been published in numerous small magazines, including Rosebud, AURA, Williams and Mary Review, Midwest Quarterly, Wittenberg Review, RE: Artes Liberales, DEROS, Wind, and Wind less Orchard. His blog, Zealotry of Guerin, features his fiction and poetry, including his sonnet sequence of poems after paintings, "Brushwork." He is the V.P. of Corporate Communications at Sweetwater Sound, Inc., the national music instrument retailer.
Latest posts by Christopher Guerin (Posts)
Tweet
Print This Post