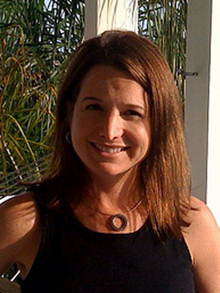 Stephanie West graduated from the University of Miami with a degree in psychology and earned a degree in graphic design from the Art Institute of Ft. Lauderdale. After a 10-year career as a graphic designer, she went back to school to study biological science and chemistry at Hillsborough Community College and the University of South Florida. During that time she worked as a pharmacy technician (being a drug dealer was not as much fun as she had imagined it would be) and a medical assistant at an OB/gyn office (a little too much focus on women's nether regions for her taste).
Obviously she is having a hard time figuring out what she wants to be when she grows up. She knows for sure that she loves writing, it is the only "work" that she has ever done that she would gladly do for free. She blogs at
stephwest.wordpress.com
.
See most recent posts by this contributor