Posted on
May 27th, 2016
by Ricky Sprague
The economy is doing really, really well. The signs are all around. The job market is so good that even ROBOTS are getting hired. Young adults are choosing to spend quality time with their parents rather than moving into their own homes. Inflation is so low that you can get a new iPad for about the same price as the previous iPad. Don't listen to the doom-and-gloom: in this incredible economic climate people are making money hand over fist. To set the record straight and advance the true narrative I've written this hard-hitting, unflinching look at some of the most impressive new businesses that are taking advantage of the modern economic recovery.
SURPRISE! DINNER: Food delivery services are all the rage—even for the budget-conscious. That's where Surprise! Dinner comes in. Their network of reasonably-compensated employees rummage through the leftovers of the customers of Fresh Direct, Peapod, Magic Kitchen, Hello Fresh, Farm Fresh To You, and more—and then deliver the findings to you! Customers get tasty, surprising, and gently used food items (some of it was even organic at one time). And for those on an extra tight budget, check out Surprise! Dinner Basics, which rummages the refuse of Surprise! Dinner clients, and brings customers the results at a further discount!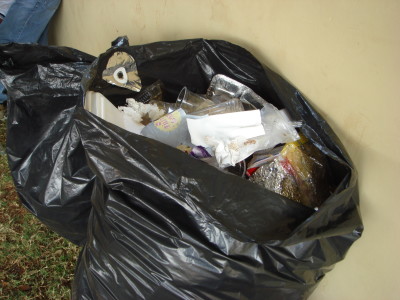 Who knows what wonders are to be found in the bag? Bon appétit!
NUMBER STAKE: No matter the economic situation, lotteries are always big business. There's no reason why state governments should be the only ones to profit from these exciting games of chance. That's where Number Stake comes in. Number Stake provides low-income people with micro-stakes (don't call them "loans," legally they're not loans) so that they can continue to play their numbers. The numbers that are due to hit soon, you can just taste it! In return, Number Stake receives a gratuity (don't call it "interest"). The amount of the gratuity doesn't matter, as Number Stake clients can become distracted by terms like "statistics," "probability," and "percentages."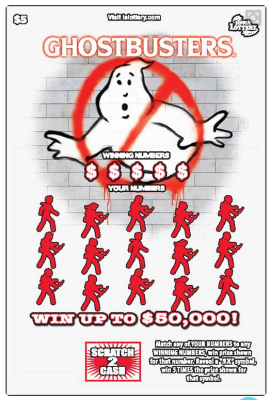 You'd have to be a misogynist not to use your micro-stake to play the new Ghostbusters lottery games!
YOUNGBLOOD: Recent studies have shown that transfusions of blood from young mice can help reverse the aging process in older mice. It's inevitable that the same system will work with humans, which is the thinking behind Youngblood. Their specially trained "BloodPros" (note: they are not "doctors") match the young and economically challenged with wealthy older citizens of the same blood type! "Donors" receive a prepaid Redbox gift card and with each blood donation they get $10 to spend on their favorite movies (new releases and special engagements excluded). Clients feel younger and healthier, and the underprivileged get to see exciting DVD movies like "Home Run," "Mexican Sunrise," and "Scooby Doo! Wrestlemania Mystery!" Industry insiders I spoke to tell me that this could be the next Theranos!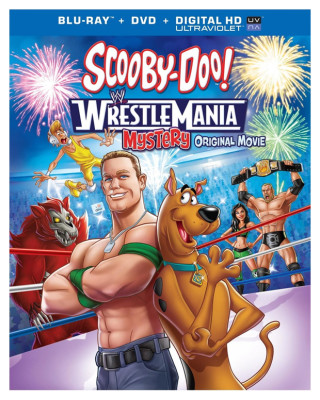 This movie is hilarious– especially after you've given blood!
BEVLOW!: We all love getting free refills at our favorite eateries. The problem is, you have to actually pay for your first "fill." Not anymore, thanks to BevLow, the unique cup delivery service that ensures customers always get a free drink. Each month, customers receive a new pack of five cups from favorite restaurants, with names like Carl's Jr, Jack in the Box, McDonald's, Taco Bell, Del Taco, and others—depending on what their cup procurement specialists find around town. All customers have to do is bring their cups into the restaurant, head straight for the self-service beverage dispenser, and load up. (NOTE: BevLow does not have an agreement per se with any of the "participating" restaurants, and no endorsement is implied and should not be inferred.)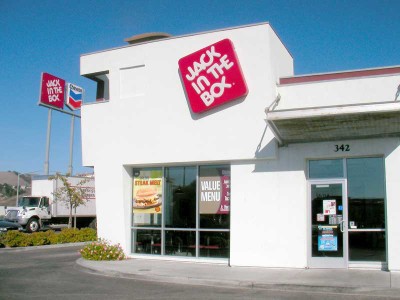 Don't mention BevLow when you go to Jack in the Box!
DOWNSCAPING: Everyone dreams of having a perfectly manicured yard, with grass that's actually green, trees that aren't infested with termites, and a lack of empty beer cans. Unfortunately, despite the massive economic recovery that's occurring and the low, low unemployment rate, some people don't have the money to devote to "landscaping." That's where Downscaping comes in! Their bold new approach to yard maintenance emphasizes using a customer's existing lawn assets to create a unique organic design. They incorporate dead plants, weeds, random rocks, bits of concrete, old tires, rusted lawn furniture, moldy couches, and broken-down playsets into an aesthetically acceptable, low-maintenance arrangement. (Actually, what they do is, they just stick one of their signs in a customer's yard saying that it's been "landscaped" by an "official company." The twenty bucks they charge for the sign is a lot cheaper than the fines the city might impose for not maintaining your yard.) Google "messy yard" to see some of their handiwork.
It's not just that our economic fortunes are expanding. The current recovery is actually reshaping the U.S. economy. The businesses listed above are poised to take full advantage. Keep an eye out for more exciting opportunities!
Ricky Sprague occasionally writes and/or draws things. He sometimes animates things. He has a
Twitter account
and he has a
blog
. He scripted
this graphic novel
about Kolchak The Night Stalker. He is really, really good at putting links in bios.
Latest posts by Ricky Sprague (Posts)
Tweet
Print This Post