Posted on
July 29th, 2015
by Jeff McDonald
… breaks over the horizon and shines on the Midland College campus, in western Texas, just as I am arriving for work.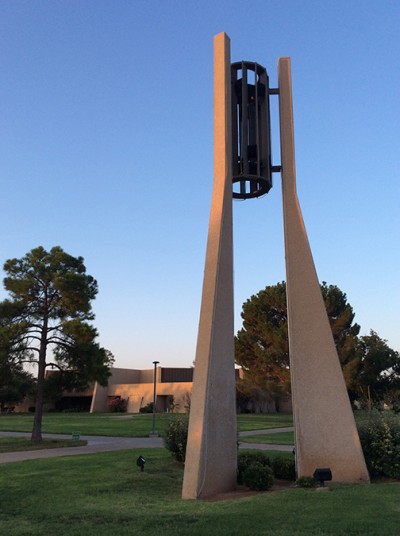 "For the mind disturbed, the still beauty of dawn is nature's finest balm."
Edwin Way Teale
There's a saying around here, something like, "I wasn't born in Texas, but I got here as fast as I could!" That's me. I'm a 'dang Yankee from back-east' who settled in the Lone Star State after some extended stays in the eastern U.S., and New Mexico. I worked as an archaeologist for a few years before dusting off my second major in English, and embarking on a 25-year career in journalism. Since then, I've embraced the dark side of the force, and now work in PR for a community college in Midland, Texas.
Latest posts by Jeff McDonald (Posts)
Tweet
Print This Post