Posted on
June 15th, 2013
by Christopher Guerin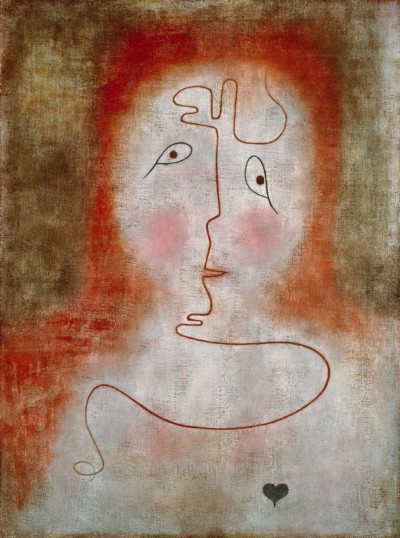 #65
The wan shock, not that rare, when the face
Is strange to us, the look of a mirror race,
Lasts only a moment and then dissolves;
Not memory, but confusion soon resolves.
We know the mask of lips and framing hair,
The skin stretched tight from ear to ear.
What startles is that persistent stare
We cannot blink away, but do not fear.
We feel foolish and fooled when it's over,
Both slightly empty and totally alone,
As though the soul has flown its cover,
Uncertain it will ever find another one.
Even that passes. We're ourselves again.
A mirror is mere glass with silver stain.
Note: This is one of more than 120 poems after paintings or images, which can be viewed at the blog, Zealotry of Guerin.
Christopher Guerin is the author of two books each of poetry and short fiction, a novel, and more than a dozen children's books. If he hadn't spent 26 years as an arts administrator, including 20 years as President of the Fort Wayne Philharmonic, perhaps he'd have worked a little harder getting them published. His consolation resides in his fiction and poems having been published in numerous small magazines, including Rosebud, AURA, Williams and Mary Review, Midwest Quarterly, Wittenberg Review, RE: Artes Liberales, DEROS, Wind, and Wind less Orchard. His blog, Zealotry of Guerin, features his fiction and poetry, including his sonnet sequence of poems after paintings, "Brushwork." He is the V.P. of Corporate Communications at Sweetwater Sound, Inc., the national music instrument retailer.
Latest posts by Christopher Guerin (Posts)
Tweet
Print This Post