Posted on
June 14th, 2013
by Jeff Scheuer
In the fall of 2009 I traveled to Jordan and Syria with a group organized by the Metropolitan Museum of Art in New York.  Since the outbreak of Syria's civil war, which to date has killed some 93,000 people, I've often thought back to the peaceful country I visited just a year and a half earlier.  I found a  landscape of green hills, desert and sea that in some ways resembles Oregon, cities full of friendly people and intriguing souks, and everywhere wonderful smells of fruit, spices, and flowers.  I think back on those scents and they return to me as an emblem of Syria's beauty and a prayer for peace.  Here are a few photographs of my trip.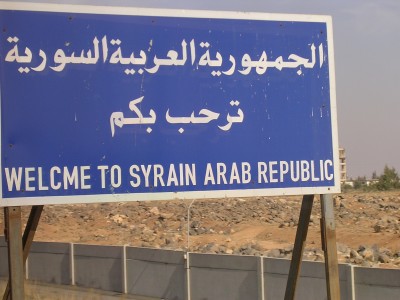 Entering Syria from Jordan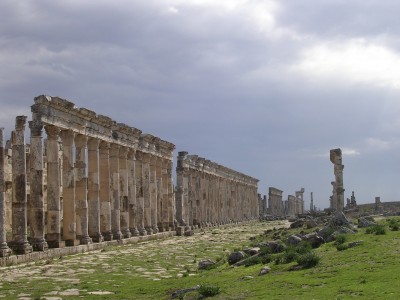 Ruins at Afamea, central Syria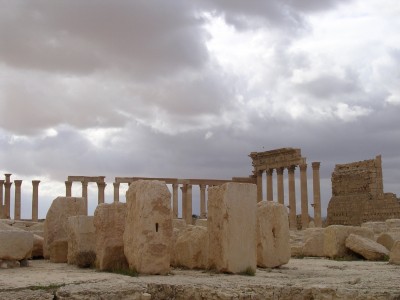 Ruins at Palmyra, eastern Syria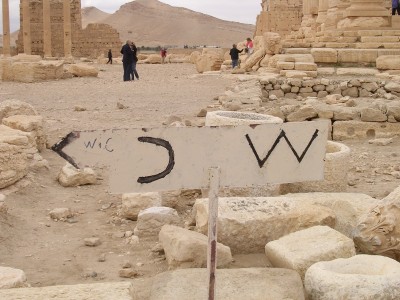 A helpful sign at Palmyra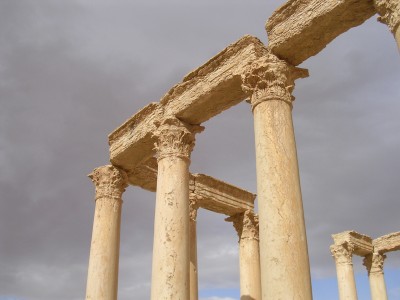 Palmyra
Entrance to a crusaders' fortress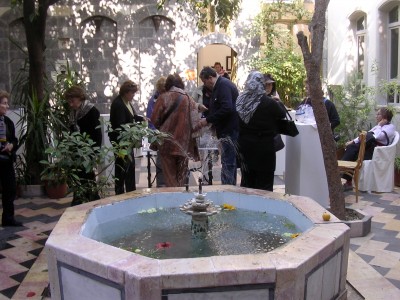 Courtyard of an art gallery, Aleppo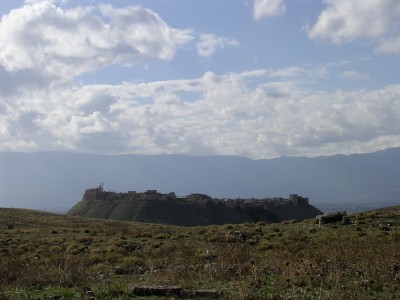 Syrian hill town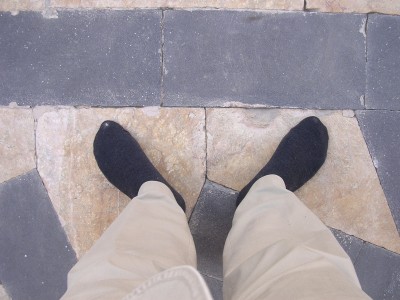 Entering a mosque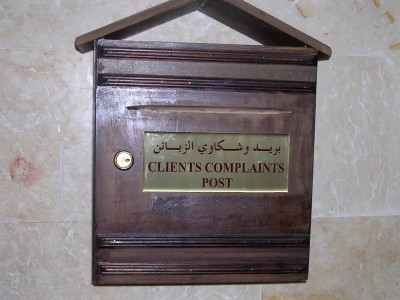 Complaints box, limited capacity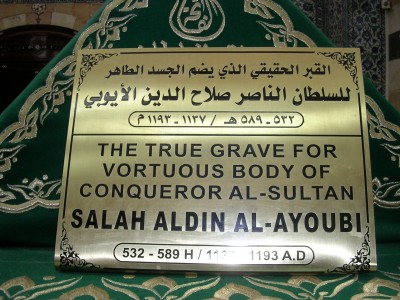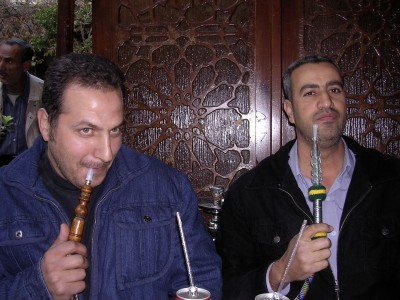 Friends in a cafe, Aleppo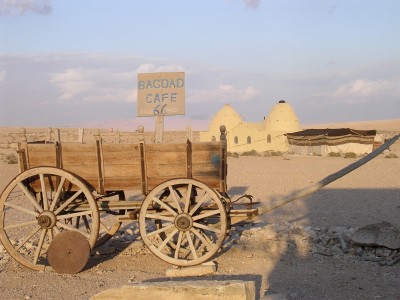 Rest stop in the desert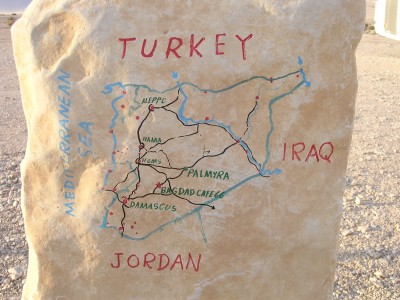 Wooden water wheel, Hama
Jeff Scheuer is a writer and critic based in New York. He is the author of two books about media and politics: The Big Picture: Why Democracies Need Journalistic Excellence (2007), and The Sound Bite Society: How Television Helps the Right and Hurts the Left (1999), named a Choice "Outstanding Academic Title." Jeff is currently writing about critical thinking and the liberal arts.
Latest posts by Jeff Scheuer (Posts)
Tweet
Print This Post