Posted on
September 28th, 2012
by Ian Micir
Alright, I know Tim Tebow's popular here in America, but since his trade to New York, it seems his fame has gone global. This is just getting absurd, as we now have "The Tebower" located in some French museum. And look, he's not even doing it right. He's supposed to be on one knee with his right hand held in a fist against his forehead while his left hand reaches down to hold a football helmet.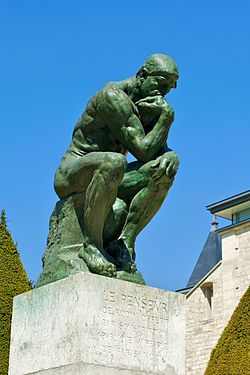 Ugh, fuckin' French people — get a clue.
Ian Micir is associate editor of
When Falls the Coliseum
. He graduated from Drexel University with a BA in English in June of 2012. During his time at Drexel, he won ten awards for writing, including five in his final year. Micir's work has appeared in
The 33rd – An Anthology
and
The Classical
.
Latest posts by Ian Micir (Posts)
Tweet
Print This Post