Posted on
July 29th, 2010
by Ricky Sprague
Having absolutely nothing better to do, the President of the United States appeared on The View yesterday where he made what I consider to be a rather startling claim for an American to make:
President Obama charmed the ladies on "The View" yesterday and confidently showed off his command of the big challenges facing the nation today.

But the name Snooki didn't ring a bell.

"I'm sorry, I don't know who that is," the smiling but perplexed President said when asked about the big-haired "Jersey Shore" bombshell, according to several audience members interviewed after the show.

"We all liked that he didn't know who she was," said Nella Cerminara, 51, of Montreal.
That would be nice if the president didn't know who "Snooki" was, I suppose.
Except he does know who Snooki is. He was lying. Check out this video from back in May:
If we can't trust the president to tell the truth about an MTV reality show character, what can we trust him on?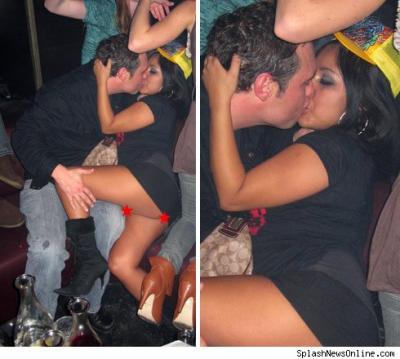 What did the president know about Snooki, and when did he know it? And why did he lie about it?
Ricky Sprague occasionally writes and/or draws things. He sometimes animates things. He has a
Twitter account
and he has a
blog
. He scripted
this graphic novel
about Kolchak The Night Stalker. He is really, really good at putting links in bios.
Latest posts by Ricky Sprague (Posts)
Tweet
Print This Post